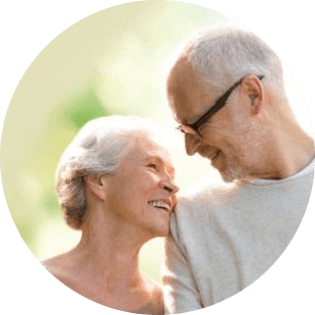 For Retirees from Vaughan, Sorrento Retirement Residence Offers the Ultimate in Luxury Retirement Living
Enjoy Luxurious Retirement Living at Sorrento
If you're looking for a place to live and celebrate your retirement, look no further than Sorrento Retirement Residence. In our community, residents live an independent lifestyle while they enjoy attentive service, splendid surroundings and world-class amenities.
A Retirement Community Built Around Your Independent Lifestyle
Sorrento's 140 luxury suites, wonderful amenities and caring staff make it the ideal place for residents to enjoy their retirement years on their own terms. Our staff is passionate about creating an environment that supports each individual's goals, with many services available to help you get started on the right foot!
Sorrento Retirement Residence is easily accessible from nearby Ontario communities like Vaughan, so come and explore what we have to offer!
Premium Suites
Our residents enjoy living spaces of all sizes and layouts, with studio, one bedroom and two bedroom options to choose from. Our luxurious suites also have great views. Large windows provide ample natural light, with lovely walk-out terraces and patios completing the picture. Other premium features full kitchenettes, complete with freezer, sink, microwave and ample storage.
Along with sizeable bathroom that include a number of safety features, the independently controlled heating & air conditioning units mean you'll be able to maintain the perfect temperature, no matter your preference. And of course, we also have an optional pendant that functions throughout the building that will summon an in -suite nurse at a moment's notice.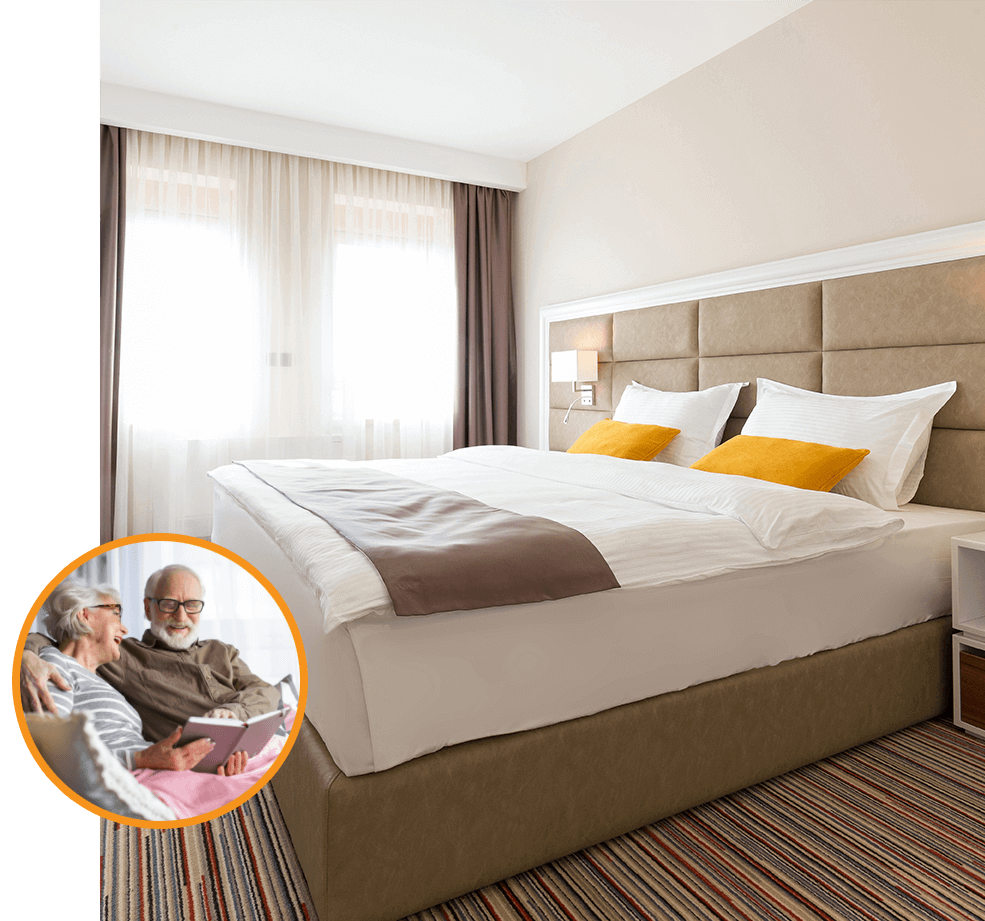 Top-Tier Food
We know that an essential element of a strong community is great food as well as great company. It's no wonder that our dining experiences are so well-regarded.
Mouth-watering lunches and dinners are prepared by our in-house team of culinary experts
Outdoor terrace dining includes pizza made the way it was designed to be enjoyed – cooked in a pizza oven
Access to our craft kitchen means you can host and cook for family and friends anytime you want
Use our private dining room for family functions and when you want to host a special event
Enjoy a nightcap or drinks after dinner at our pub, which has a variety of wines and spirits available
Have a continental breakfast at our bistrom which also offers free beverages at any time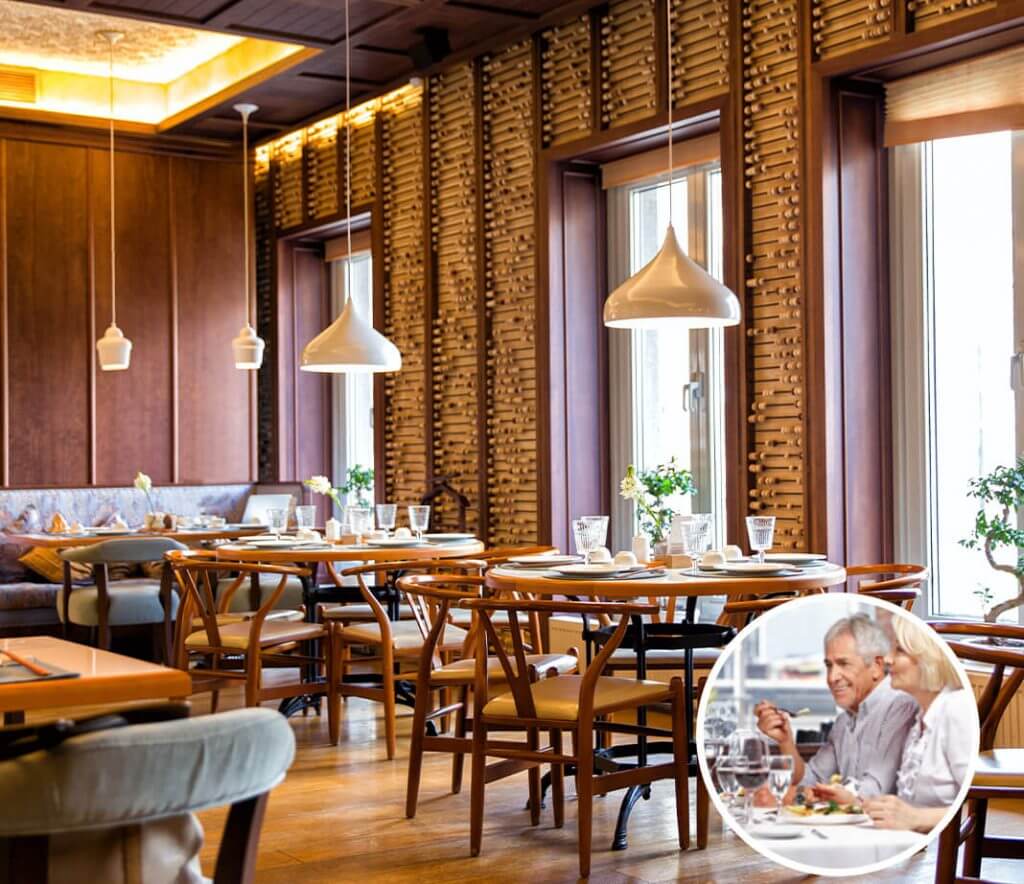 Diverse Amenities
Sorrento is a retirement community that offers everything residents need to pursue an active lifestyle. Whether you want to relax with your feet up or explore new activities, Sorrento's amenities provide both comfort and excitement, so you can pursue your ideal lifestyle.
Our amenities include:
Rooftop gardens, a potting room, as well as a theater, pub and games room so you'll never run out of things to do
A swimming pool, gym and fitness area to keep fit
A full-service salon for manicures, pedicures, hair-care and other treatments
A lounge with a roaring fireplace and grand piano for when it's time to wind down
A pet wash station, to make sure your pets are always as well groomed as you are
Underground parking and scooter charging stations
Resident laundry on each floor, as well as storage lockers for any extras you need to keep safe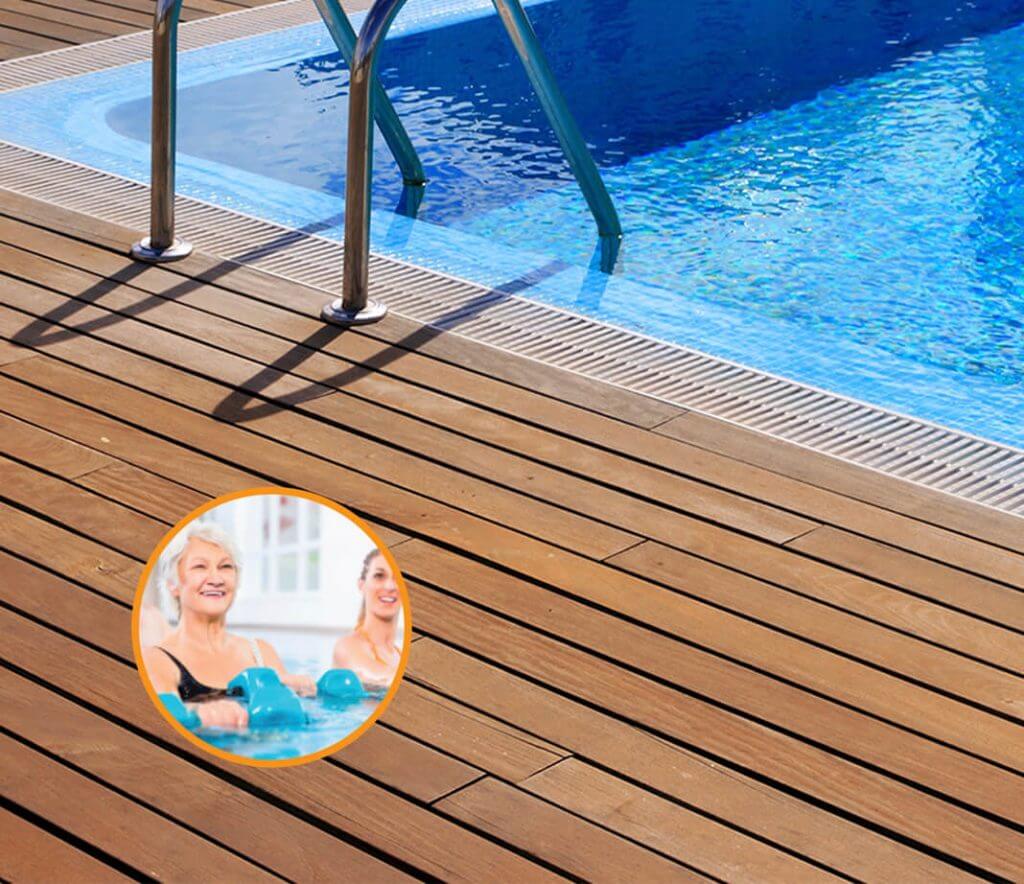 Care & Wellness Services
Sorrento Retirement Residence offers a variety of services to ensure that residents have everything they need during their golden years. We offer Assisted Living in private suites on a dedicated floor for residents who need additional care in an accessible environment.
Wellness
We offer a variety of wellness programs to suit your needs. You can choose from fitness, educational or lifestyle programs with different learning goals in mind – we have something for everyone.
Our wellness services include ways to keep your mind sharp like lecture-style classes, ways to keep your body fit such as yoga, tai chi, aquafitness and other exercise programs. And if you're staying active, you might need one of our therapeutic services, including massage therapy. And of course, if you feel like heading out to do some volunteering or have booked outings or appointments, our shuttle services can get you where you need to go.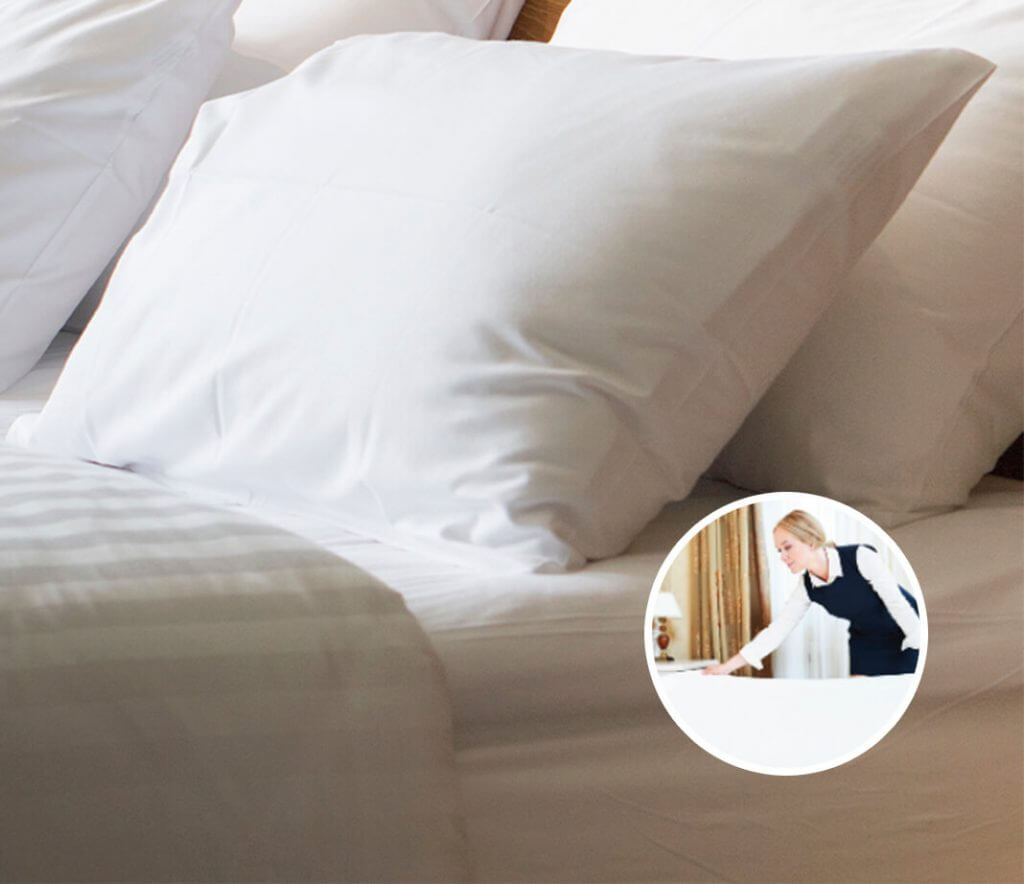 Lifestyle
Let us help you simplify your life by taking care of all those pesky little details so that it's easier for you to focus on what really matters. Sorrento's lifestyle services include:
Transportation
Our concierge is available to help you get to local outings or appointments. All you need to do, when it's time for an appointment or simply just getting around town, is ask!
Housekeeping & Laundry
With weekly laundry and housekeeping services included, you can also get additional personal laundry or cleaning services taken care of for a small fee.
Room Service
When you want to entertain friends and loved ones in your suite, or simply dine in privacy, just ask about our room service menu.
Salon Services
To help every resident look and feel their best, our salon offers a wide variety of beauty and hair care treatments.
Pet Services
We want life at Sorrento to be just as enjoyable for your pets as it is for you, so we offer pet feeding, housekeeping and dog walking services.
Personal Touch Services
Are there other services that interest you? Simply ask us and we will do everything in our power to make it happen.
Aging in Place
Our light care and nursing services include medication management, full access to medical staff in our Wellness Centre night or day, as well as access to our visiting in-house physicians, physiotherapists, registered massage therapists and others.
Assisted Living
Residents who need some assistance with regular activities will find all the help they need on our dedicated assisted living floor, which is always staffed by a nurse, with additional dedicated care staff on hand when needed.
Our assisted living and nursing services include:
Personal care assistance with bathing, night checks, reminders, full dressing assistance, continence care and more
Medication management and medication delivered to your suite
Registered staff are on-site 24/7
Visiting in-house physician
Visiting professionals for physiotherapy, massage therapy and audiology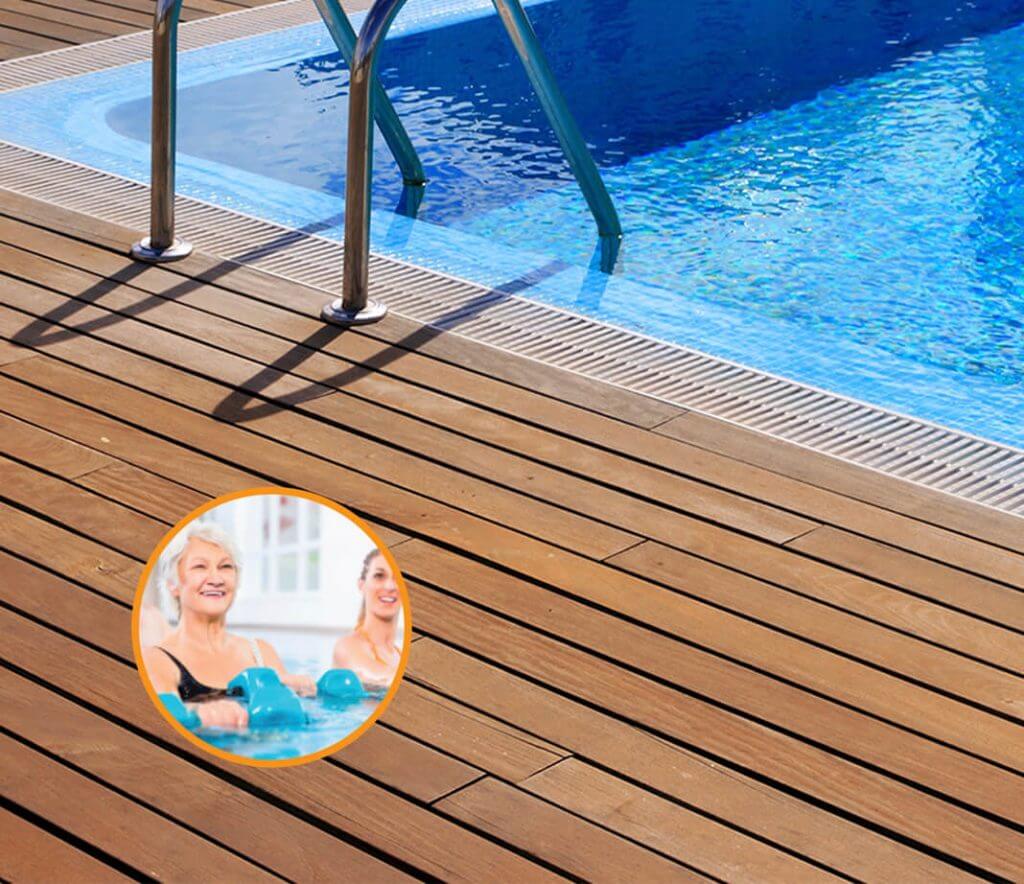 Experience the Luxurious Alternative to Retirement Homes in Vaughan, Ontario – Book a Tour at Sorrento Today!
Sorrento Retirement Residence is a shining example of luxurious retirement living with a zest for life. Thanks to helpful staff and top-notch amenities, our residents live with passion, purpose and independence.
Conveniently located in only a short drive from Vaughan, all it takes is one visit to see the Sorrento difference. Fill out the form below to book your tour!