This past weekend, Sorrento Retirement Residence hosted a celebratory barbecue event to thank frontline and emergency services workers in the Bolton-Caledon community for their tireless efforts throughout the pandemic.
Featuring a wide array of delicious food and live entertainment, the event was well attended by Sorrento residents, firefighters, first responders and local politicians.

Gratitude from the community
The event was made possible thanks to the collaborative efforts of Sorrento staff and residents, who worked together to offer a token of gratitude to these pillars of the Bolton-Caledon community.
In the words of Ernest Chambi, the Executive Director of Sorrento Retirement Residence, Sorrento staff and residents decided to organize the event to show their appreciation "for all the wonderful work they've done for us. They are the unsung heroes… who take care of us and ensure that our community is safe."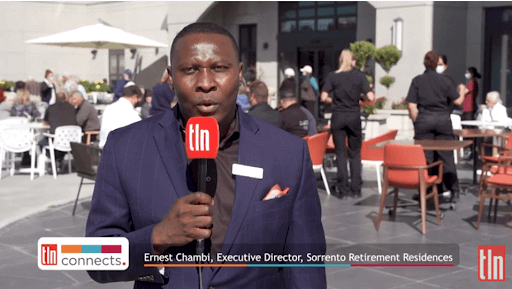 Giving Back to Caledon Fire & Emergency Services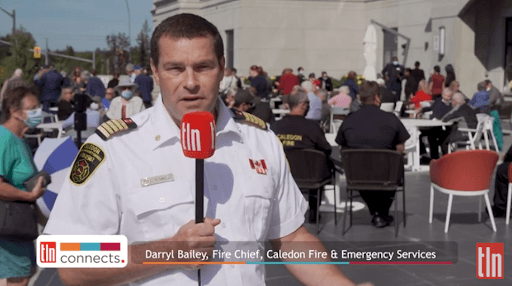 Darryl Bailey, the Fire Chief of Caledon Fire & Emergency Services, was on site for the event and expressed his appreciation for not only the food and entertainment, but also the broader commitment on behalf of the Sorrento community to support local firefighters.
Attended by many career and volunteer firefighters from the Bolton fire station, this day was about more than food and fun, as the firefighters took some time to use the Sorrento building to advance their rope rescue training.
"Thank you to the community for welcoming our firefighters in as we do our rope rescue training," said Bailey, "so that our members can be properly trained and respond to emergencies inside the community."
The Fire Chief went on to congratulate Sorrento on their "beautiful building and state-of-the-art fire protection services."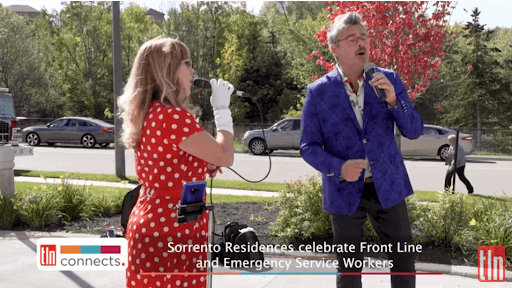 "Great Food, Great Company"
Two Peel Regional Councillors for the Town of Caledon – Annette Groves and Jennifer Innis –  were also in attendance, each expressing their gratitude for the event and the ongoing efforts of the community's emergency workers. "A big thank you to Sorrento and to our first responders," said Innis "we couldn't do this without you!" 
As Annette Groves put it, it was a day of "great food, great company… Thank you Caledon fire and EMS… I look forward to being part of many more of these events!"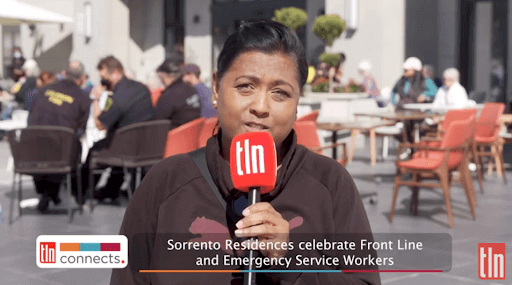 Watch the TLN recap of the event here: