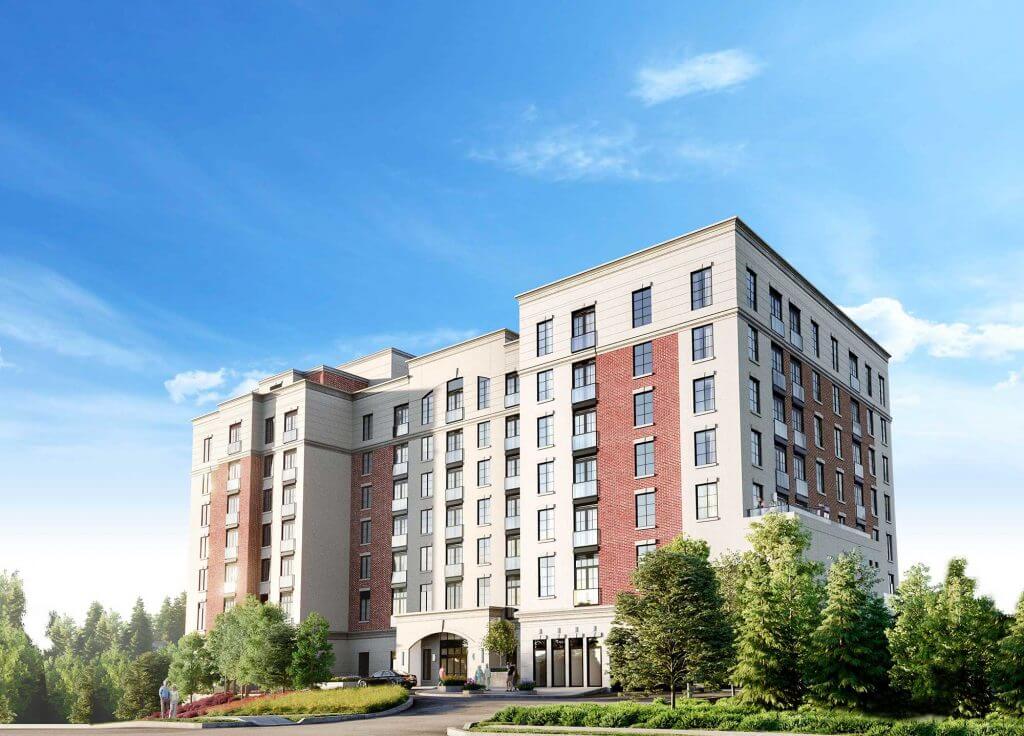 Welcome to Sorrento, a luxury take on retirement living in downtown Bolton. Inspired by the picturesque town of Sorrento, Italy, the community features a focus on the Italian zest for life.
A tavola non si invecchia.
At the table, one doesn't age.
At Sorrento, happiness and health are about great food and being surrounded by friends and family of all ages. We believe in forming close friendships over great meals, focusing on the things that matter in life and living life with passion.
Retirement living at its best.
Life at Sorrento means being surrounded by natural light, family, and new possibilities. It is about making new friends, living with purpose, and reigniting your sense of discovery and wonder.
We offer a full range of premium lifestyle amenities and services specifically created for you to enjoy each and every day. Sorrento
features gourmet-quality food, ambiance beyond compare, and a convenient location right in the heart of downtown Bolton.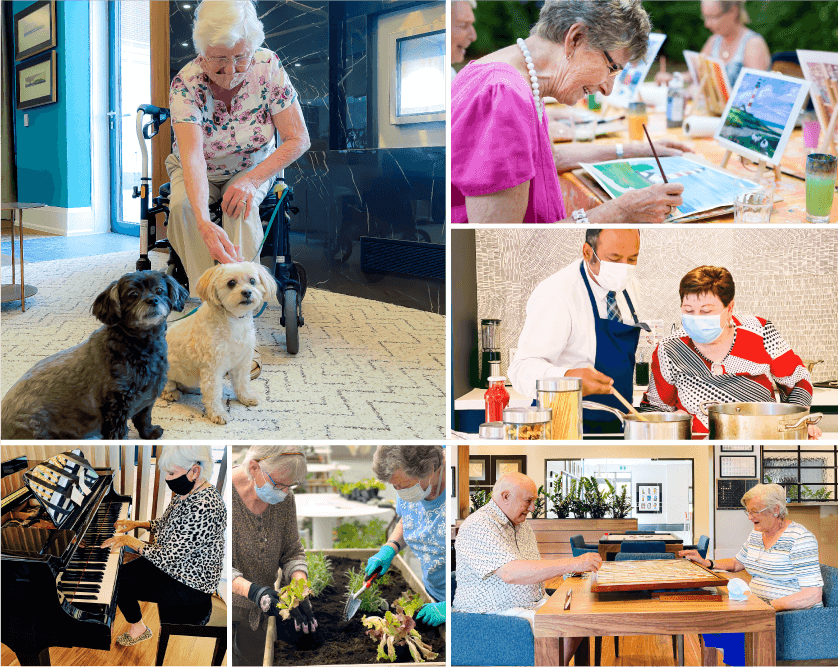 Always so much to do
At Sorrento, making friends is easy. Join one of our classes, play cards in our bistro or pub, head out on one of our many social activities that include day trips or simply walk downtown and go window shopping. New friends are looking forward to making your acquaintance.
Sorrento is pet-friendly! We understand how important your pets are to you. Whether you bring your pet to live with you or adopt one after you've moved in, Sorrento will help simplify life for you and your furry family member.
Our chefs believe great food is about high quality, fresh ingredients, simply prepared with care and presented with attention to detail. And truly great food is about taking the time to share it with family and friends. Whether you're looking for a quick bite at the bistro, want to spend time relaxing with friends over a delicious sit-down meal, or are looking to cook dinner with your family, at Sorrento you'll be treated to a range of dining options to suit your unique tastes and lifestyle.
Dining that suits your tastes.
Welcome to Ristorante Vittorio, named in honour of Vittorio Nicolini, the father of one of the property developers. A skilled craftsman, Vittorio passed along his passion for quality building to his family and those around him. He was involved in the planning and vision for Sorrento. His influence can be seen in the fine millwork, attention to detail and in the dining terraces. Vittorio lived with a zest for life and believed that there was nothing better than spending time with friends and family over a great meal. To us he was Papá. To his friends he was Vic. To us this is Sorrento.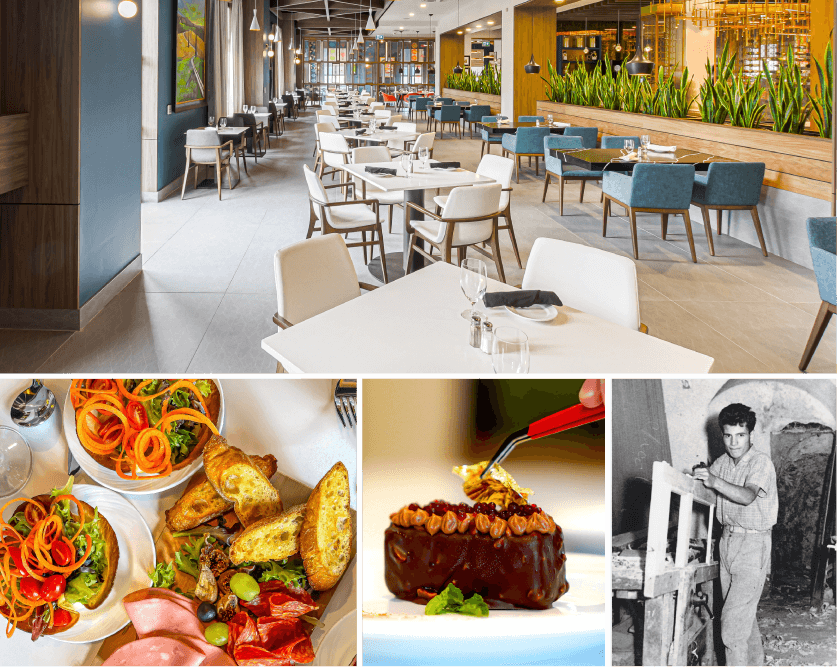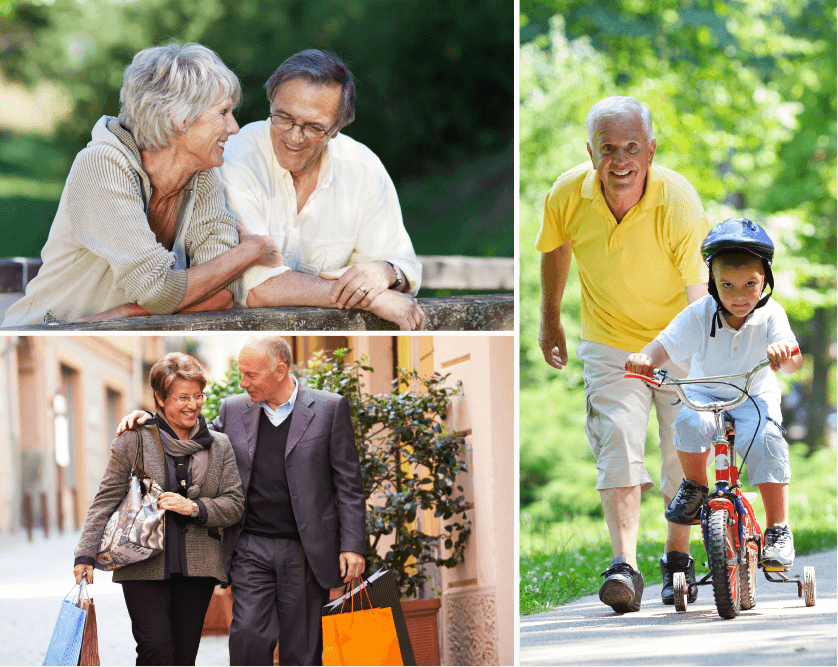 The perfect setting.
Convenience is everything and Sorrento's location near the heart of downtown Bolton puts a wealth of lifestyle opportunities at your fingertips. Take a stroll along Jaffary's Creek with your dog, chat up families in the community, or window-shop minutes away in rustic downtown Bolton. Whatever you decide, Sorrento is conveniently located close to countless shops and services, and surrounded by welcoming neighbours on quiet, safe residential streets.
Wellness equals happiness.
The "Sorrento Wellness Program" is uniquely personalized to each resident. It embraces staying fit, being active, eating healthy, contributing to your community and becoming the best version of you. Live your best life, independently. Day in, day out.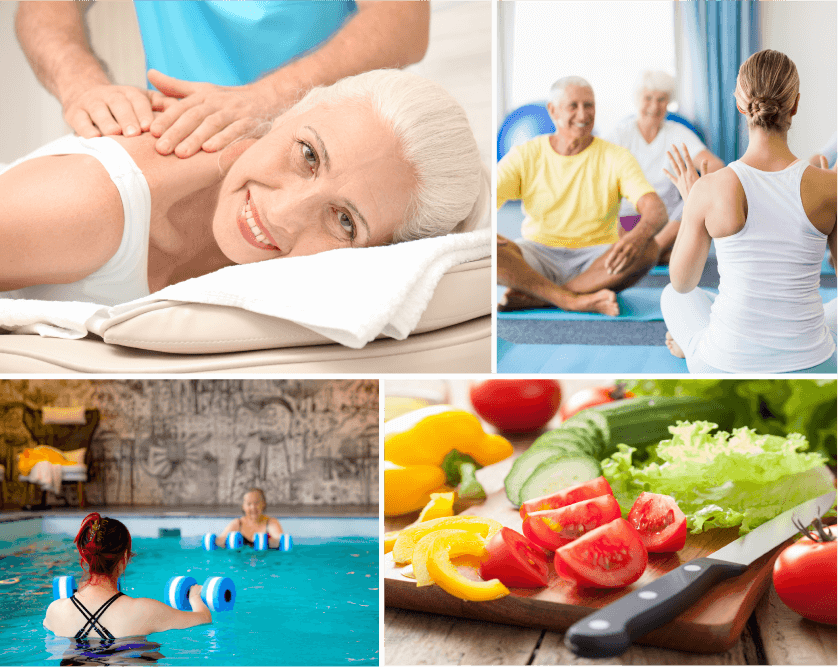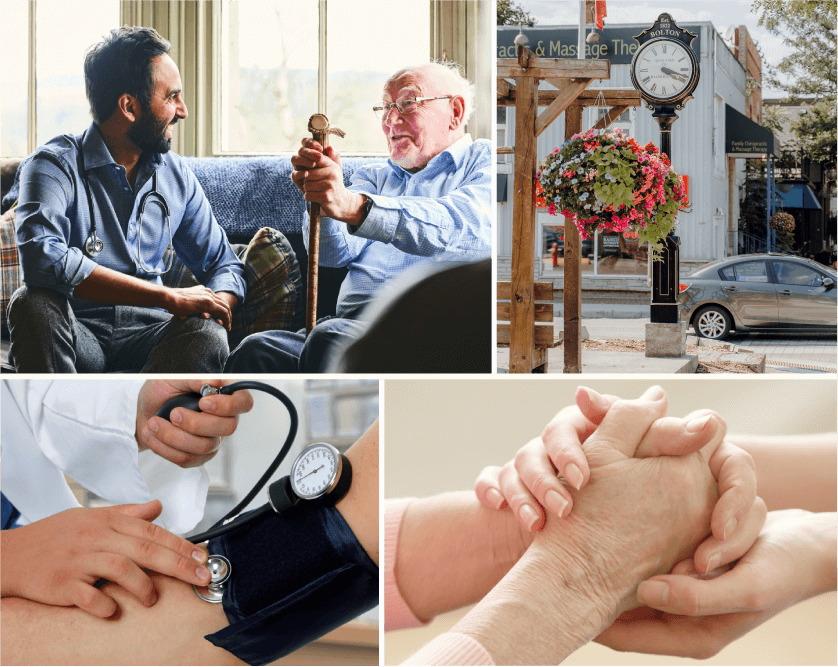 Because we care.
If you require personal care and nursing services, we provide them in the privacy of your suite. It's all part of our commitment to helping you enjoy your retirement years with the comfort you deserve and the choice you've come to expect.