Today's luxury retirement homes are vibrant social spaces where residents enjoy a wide range of amenities, activities, and learning opportunities. As retirement communities continue to evolve, here are five trends that are leading the way when it comes to modern retirement living. 
If you, or a family member, are evaluating various retirement living options and want to lead an active lifestyle, look for luxury retirement homes that are ahead of the following trends.
Prime Locations
Retirement living doesn't have to focus on slowing down; it is an adventure that makes every day special. This mentality is embraced by our current era of retiring generations, who are more active than their predecessors. They want to enjoy nature and what life has to offer. That's why these active seniors are looking for retirement communities that offer access to all the upsides of urban living without the hassle and noise of a crowded urban retirement communities. Seniors want a luxury retirement community that gives them a new lease on life.
Upscale Senior Housing
Modern-day luxury retirement communities provide a wide range of exceptional care services to meet the various needs of residents. They have housing options that increase the quality of life for a comfortable and happy senior life, allowing residents to move in without shelving their retirement plans. Luxury amenities include expansive gourmet dining rooms, transportation services, high-end fitness centers, spas, and delicious dining options.
What's more, the communities now understand that the environment significantly impacts the overall well-being of the residents. It explains why they utilize design principles and modern architecture to make the living spaces more appealing, warm and inviting. Senior residents prefer suites with open layouts, more natural sunlight, and plenty of green spaces.
Intergenerational Interactions
Senior residents enjoy intermingling with the young and vibrant members of society. Doing so brings out youthfulness, energizing them to remember the good ole days while looking forward to each new day.
Modern upscale retirement communities understand the impact of such memories and moments and how they enhance the quality of life. That is why they facilitate the older generation to participate in intergenerational activities while experiencing fewer falls, burning more calories, and performing better on memory tests.
The younger generation, in turn, learns from the experience of the old. They're more likely to avoid developing bad habits and improve their communication skills. 
The best luxury retirement communities, such Sorrento Retirement Residence, are embracing all of the trends we listed above.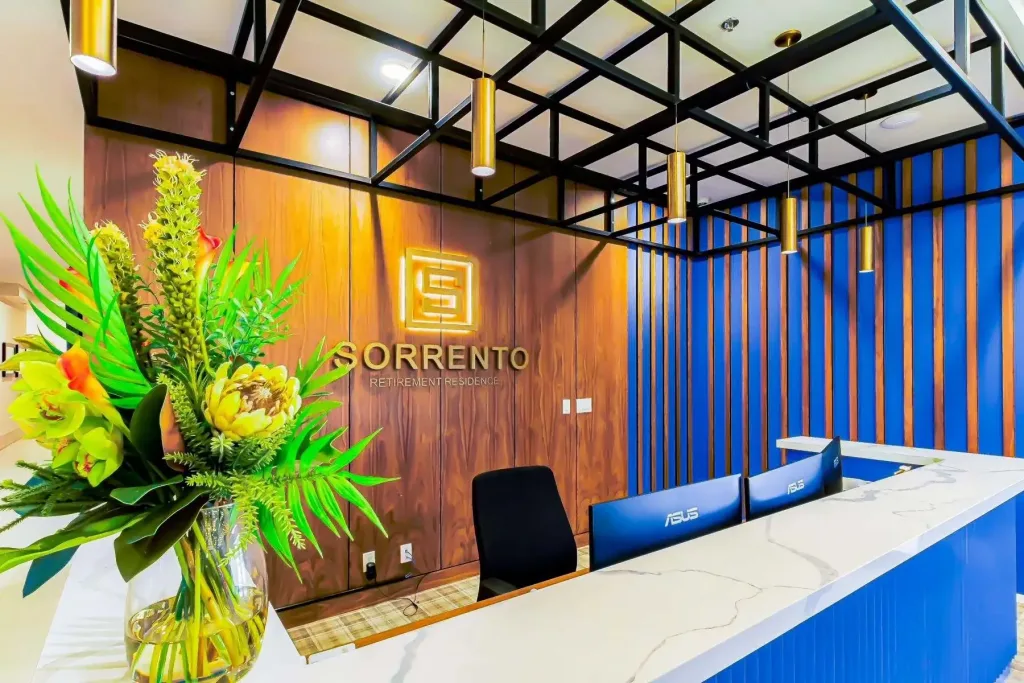 Explore Sorrento's Luxury Retirement Community
Senior residents in retirement communities want to feel like they're on permanent vacation. At Sorrento Retirement Residence, we understand this. That's why we are ahead of the trends in luxury retirement communities, thanks to our unique combination of premium suites, services, and amenities.
The combination of a warm, cozy ambiance with comfort and safety will ensure that seniors live a happy life in their retirement years. Contact us today to book a tour of our facility and learn about the services and amenities we provide at Sorrento Retirement Residence.